I'll be honest, I wear sweaters year round. But there is something about the fall aesthetic and wearing clothing to fit the autumn season. I can't get enough of those dark neutral and jeweled tones. Because this site is all about books, I went in search of book-themed clothes that will be perfect for fall.
Horror Novels Sweatshirt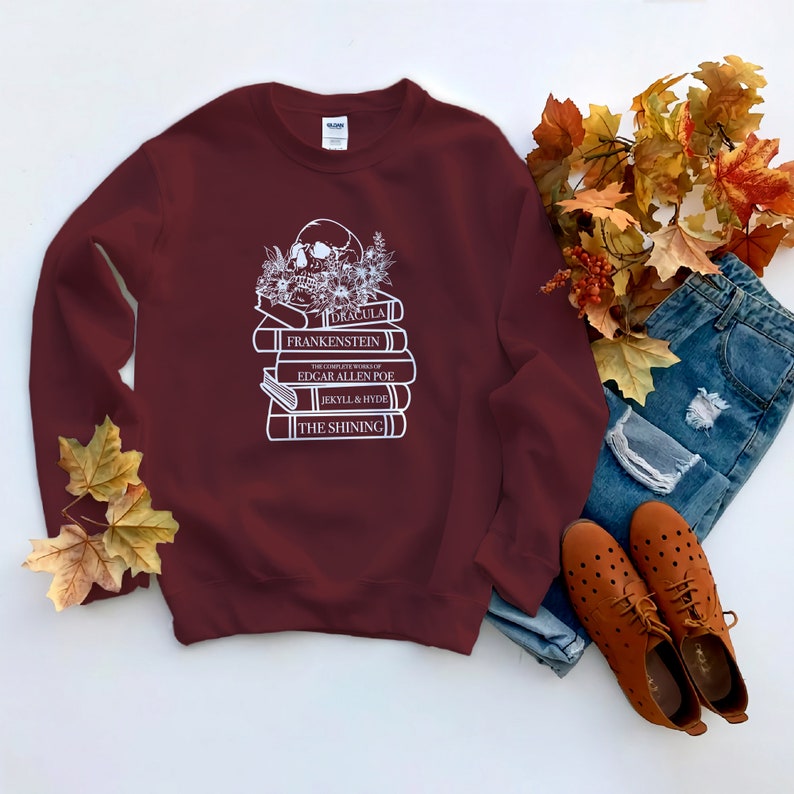 This cute sweatshirt looks super comfy and comes in a variety of colors. $28.80+ (Etsy – AdreasBargLTD)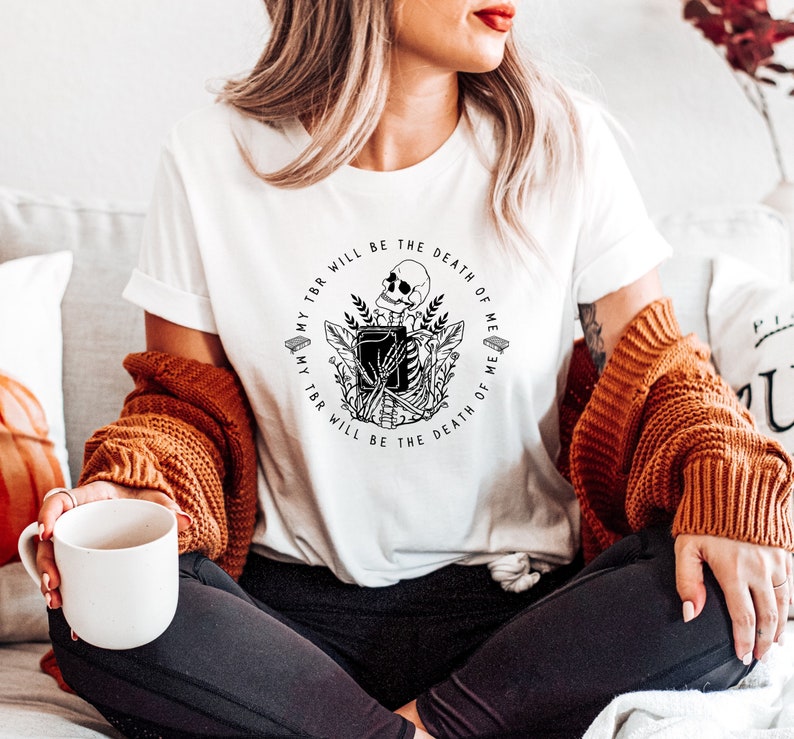 This t-shirt made me chuckle. Probably because it's true. $24.31+ (Etsy – Caffeineandcurses)
I love a good skirt and this one is giving me fall vibes. Also, I can't have too many knee length skirts for work. $69.00 (Modcloth)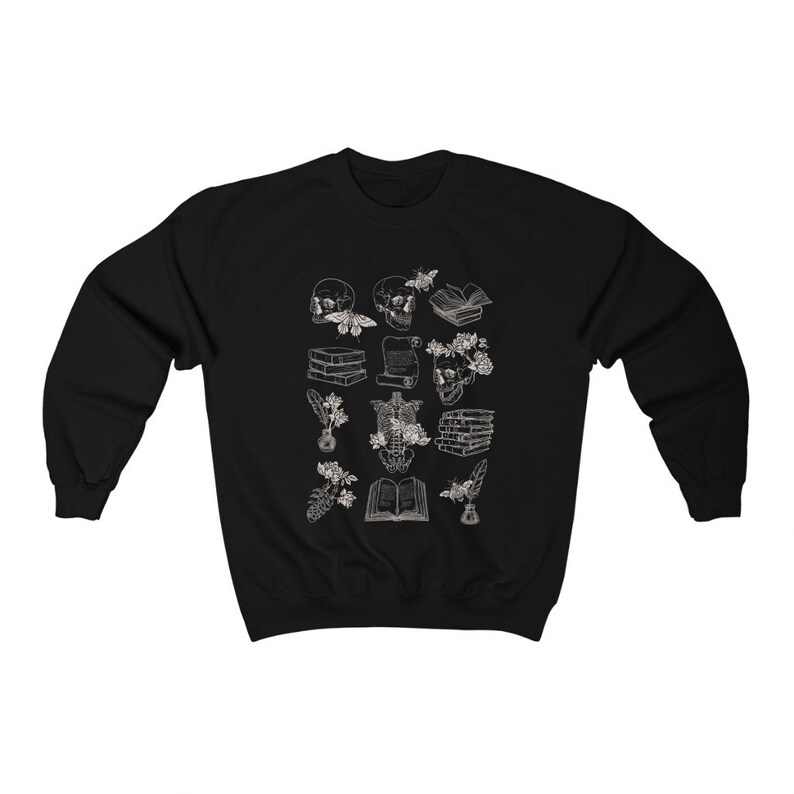 Another sweatshirt to snuggle up in. This one is inspired by dark academia which is an aesthetic I can get behind. $32.80+ (Etsy – StudioAMARIE)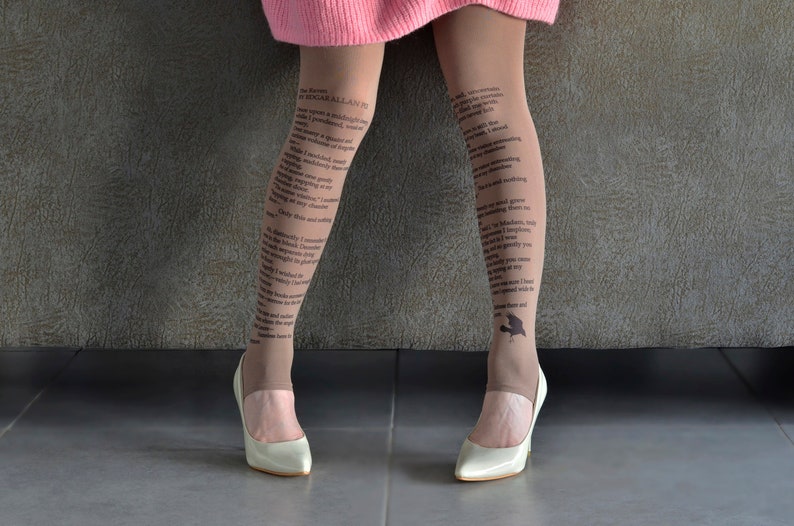 You definitely won't see these tights everywhere. What a cool idea. $26.90+ (Etsy – colinedesign)
This long sleeve shirt has such a beautiful design. $19.99 (Bas Bleu)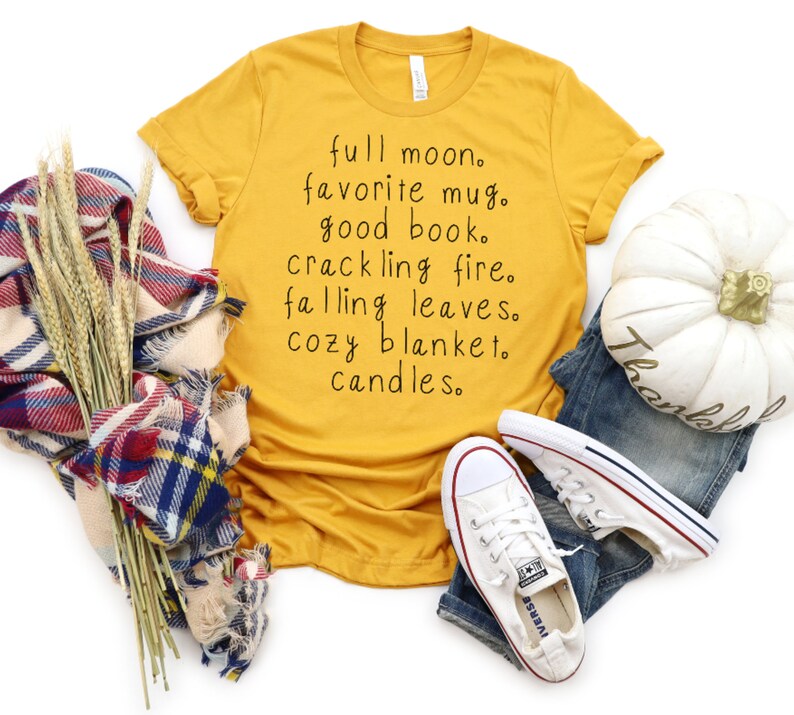 This pretty much sums up my favorite things about fall. $19.99+ (Etsy – lovelightandgrace)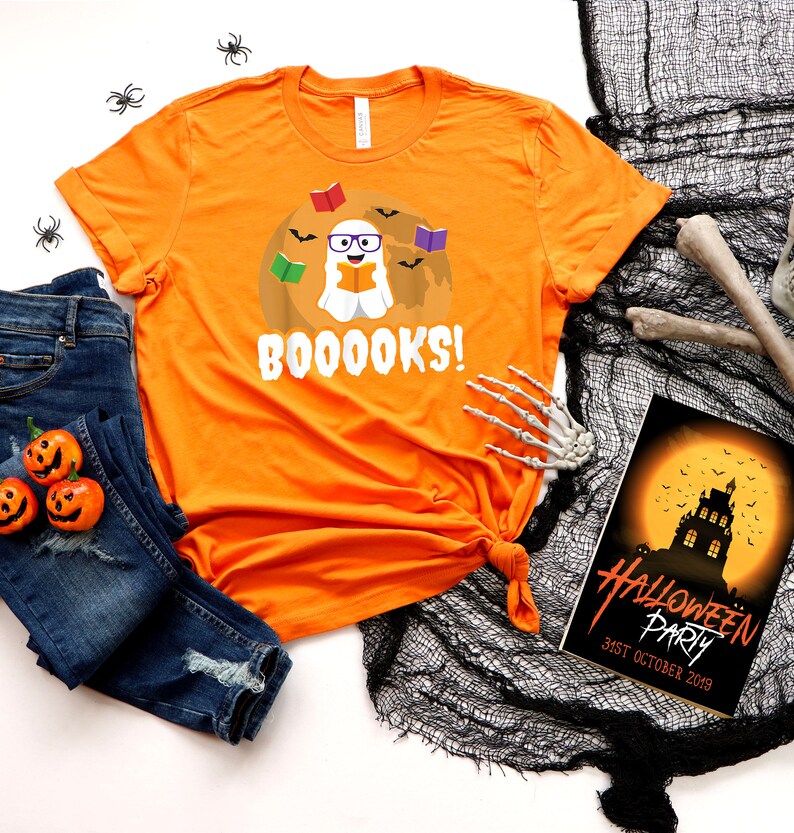 The shirt design is adorable. It would be great for Halloween. $9.90+ (Etsy – Homiusmess)
This design is very unique and will be sure to get attention. $29 (Inkwell Threads)
Are dresses more your taste? Try this wonderful book print dress. $65.34 (Joanie)
I've been looking for some new pants to lounge in and this looks like the perfect pair. $47.00 + (The Bookish Shop)
---
Looking for even more bookish clothing? Check out these other posts.