Do you enjoy solving puzzles? Do you like books? Look no further. I've gathered 10 Book Themed Jigsaw Puzzles that are sure to keep you busy for an afternoon. Enjoy these fun, beautiful, and probably tricky puzzles.
---
Books and cats, a winning combination. I also like that this is two puzzles in one.
A traditional looking bookshelf puzzle. Part of the fun is looking over the book titles once your done.
Another bookshelf puzzle, but this time it has beautiful illustrations. I love the color combination.
This books stack illustration is so cute and I love that is has contemporary titles.
Into vintage books? This jigsaw puzzle may be fun.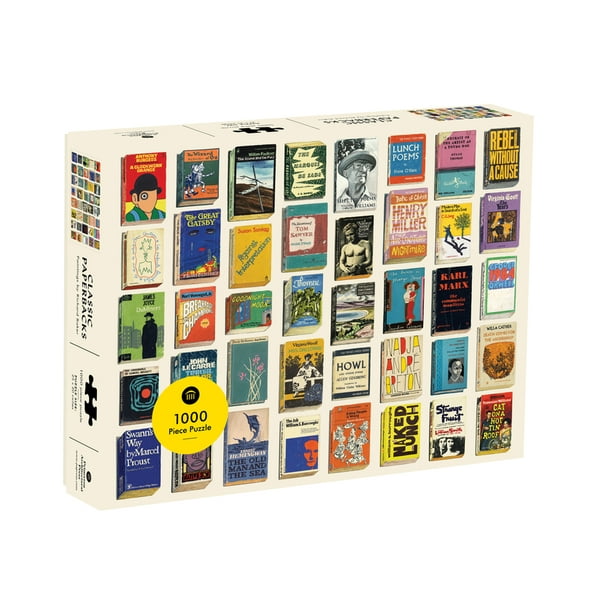 This puzzle would look great on you library wall once completed.
This interesting puzzle looks like so much fun. I also like the unconventional shape.
The Harry Potter book art and illustrations are stunning, so why not combine them into a puzzle.
Book Club, Barnes & Noble – $16.99
This illustration is so cute and I love the diverse representation.
A bookshelf puzzle that looks quite difficult. Are you up to the challenge?
---
Do you like to put together puzzles?
Let me know which of the book-themed jigsaw puzzles caught your eye. You can also look for more at a variety of stores that sell bookish goods.
I have to admit; after writing this post, the word puzzle started looking funny to me. I almost thought I was spelling it wrong. All right, it's time for me to stop talking about puzzles. I'm going to solve some.